On behalf of the staff at Rancho Sequoia Veterinary Hospital, we are honored to pay respect to our beloved animal friends who have passed. We also welcome you to create a lasting tribute for your beloved pet or animal friend on our website's Pet Memorial page. Please feel free to complete the following Pet Memorial Form in Adobe Acrobat format, which requires the free Acrobat Reader to view.
Download & Print Questionnaire
---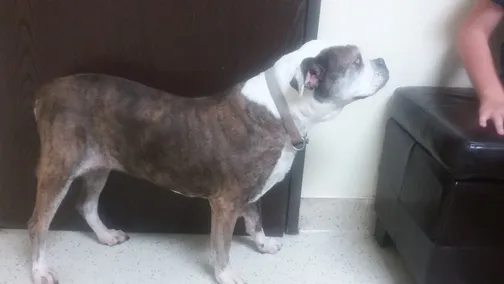 Our Sweetheart, "Cookie"
Cookie was so kind, she wouldn't hurt a flea. But, she was also as tough as nails. Cookie was an American Bulldog who lived to be 13 years old, surpassing the typical expected age range for her breed of 9-10 years.
My grandchildren reminded me that Cookie was always the designated guardian of the "Castle" whenever they used to play "Knights of the Round Table".
Cookie was also the proud mommy of 11 beautiful puppies.
We will love, remember, and miss Cookie, always and forever.
Judy Wedermann and Family
---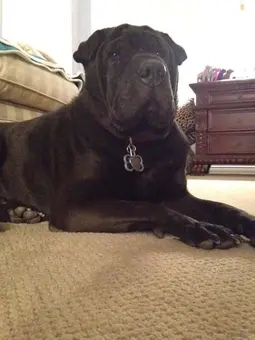 Gone too Soon
Like a comet blazing across the evening sky, gone too soon
Like a rainbow fading in the twinkling of an eye, gone too soon
Shiny and sparkly splendidly bright, here one day and gone one night
Like a loss of sunlight on a cloudy afternoon, gone too soon
Like a castle built upon a sandy beach, gone too soon
Like a perfect flower beyond our reach, gone too soon
Born to amuse, to inspire, to delight, here one day, gone one night
Like the sunset dying with the rising of the moon, gone too soon
We will miss you Lou. We will miss you squeaking all the dog toys and your purr hugs. It was too early for you to go. You had too much life ahead of you.
Love you in our hearts always,
Andrea, Melissa and Rachel.