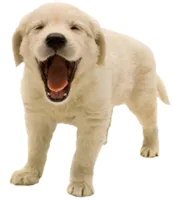 When you are looking for a veterinary care clinic you should be able to count on superior care and excellent service. We at Rancho Sequoia Veterinary Hospital in Simi Valley CA have assembled an expert team of veterinary professionals to bring you the best possible healthcare for your pet. We have a state of the art veterinary facility which is clean, comfortable, and efficient. Call 805-522-7476 to schedule an appointment and we will find a time that is convenient for you.

At least once a year, you should take your pet in for a check-up. This will include a full physical exam, and may include diagnostics and teeth and gum cleaning if needed. Our veterinarian, Dr. Aiden Kang will check the health of your pet from head to tail, and provide a detailed "Health Report Card" containing valuable information relating to your pets current health, upcoming vaccines, preventative care and other recommended services.

We ask that you bring in any Medical Records that you may have of your pet. It is important to keep detailed documentation of your pets health through out his/her life. If you do not have such records, let us know anything that might be important for us to know of your pet. Our veterinarian will be able to work with any information you have.

In rare circumstances, your pet may need to be referred to specialists who have advanced expertise in certain fields such as Cardiology or Ophthalmology. If such cases arise, our staff will be happy to refer you to a specialist that best suites the needs of you and your pet.