Surgery is a scary word for a lot of people, and even scarier when it comes to their pets. Rancho Sequoia Veterinary Hospital strives to provide excellence in veterinary surgery services and compassionate care for your pet. Dr. Aiden Kang incorporates the latest equipment and techniques, and technicians closely monitor vital signs including oxygen level, heartbeat, and blood pressure. Afterwards, pets awaken in our recovery area and relax in comfort until your arrival. Technicians are present during the entire recovery process to ensure patient safety.
---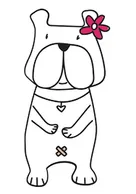 SPAY
Your female pet can live a longer, healthier life! Spaying helps prevent uterine infections and breast cancer, which is fatal in about 50 percent of dogs and 90 percent of cats. Spaying your pet before her first heat offers the best protection from this disease. Spaying also reduces the amount of unwanted litters of puppies/kittens.
---
NEUTER

There are many, many benefits to getting your dog neutered. Neutering reduces or eliminates your pet's risk of spraying and marking, making it less desirable to roam, therefore less likely to be injured in fights or auto accidents. The risk of testicular cancer is eliminated, and there is also a decreased incidence of prostate disease. Neutering also reduces the amount of unwanted litters of puppies/kittens.
---
Additionally, we offer the following surgeries
Amputation

Anal Gland Abcess

Animal Bite Wound Repair

Anterior Cruciate Ligament (ACL) Repair

Bladder Stone Removal

Cesarian

Cherry Eye

Chest Tube Placement

Dewclaw removal

Dislocated joints

Electrosurgery

Elongated Soft Palate Correction

Enucluiasion (eye removal)

Exploratory

Femoral Head Ostectomy

Fracture

GI Foreign Body Removal

Growth/Mass removal

Gum resection

Keratotomy

Luxating Patella Repair

Perineal urethrotomy

Peritoneal lavage

Pharyngeal Feeding Tube Placement

Reptile Bite Wound Repair

Rhinoplasty (stenotic nares)

Rodent Castration

Skin Grafting

Splenectomy

Subtotal colectomy

Tail Docking

Tooth extraction

Total Ear Canal Ablation

Vaginoplasty

Wound Repair