February: 20% Off Dental Exam and Cleaning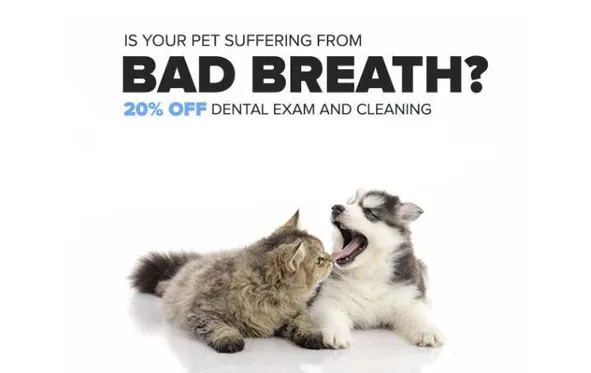 80% of dogs and 70% of cats have some form of periodontal disease. Bad breath is an early warning sign. Regular cleanings can improve overall health. Call us to request a dental exam.
Rancho Sequoia is offering 20% off of regular dental price to encourage you to come in to get your pets' teeth examined and cleaned. This offer is only valid in the month of February.
We thank you for your business and for putting your trust in us.
Keep them smiling!
*Restrictions apply. This discount coupon only applies to base anesthesia, dental scaling and polishing. Pre-anesthetic exam and lab work may be required. It cannot be combined with any other offer or discount.