Please Welcome Dr. Melissa Lucas!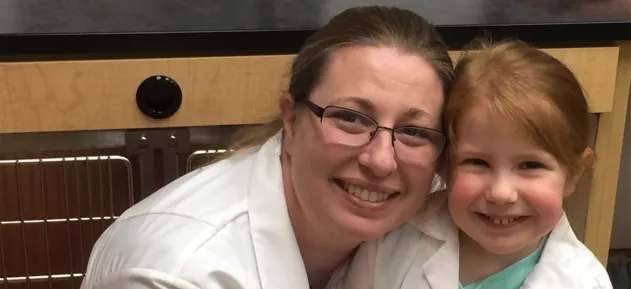 We are proud to welcome Dr. Melissa Lucas to our Rancho Sequoia Veterinary Hospital (RSVH) family. She brings almost 15 years of veterinary experience. Dr. Lucas began her career in high school when she worked as a veterinary assistant for a small animal clinic. After high school she was thrilled to be accepted into the pre-veterinary program at Cal Poly Pomona. During college she worked as the student assistant to the campus veterinarian and helped wrangle everything from cattle, sheep, and pigs to horses, cats, dogs, and exotics. She graduated from Western University of Health Sciences' College of Veterinary Medicine in 2007. After completing a residency in Comparative Medicine at UCLA she spent three years as a veterinarian for the US Department of Veterans Affairs. In 2012 she transitioned into private practice. Her professional interests include teaching, dental/oral surgery, soft tissue surgery, and management of chronic conditions such as kidney disease and diabetes mellitus. In her spare time she enjoys gardening, horseback riding, and spending time with her husband and two young daughters. You can learn more about the rest of our team here.
Month-Long Celebrations
Canine Fitness Month

Active Dog Month

National Adopt a Greyhound Month

National Heartworm Awareness Month

National Pet First Aid Awareness Month

Prevent Lyme Disease in Dogs Month

Prevention of Cruelty to Animals Month
Week-Long Celebrations
April 1–7: International Pooper Scooper Week

April 1–7: National Raw Feeding Week

April 11–17: Animal Care and Control Appreciation Week (second full week in April)

April 11–17: National Dog Bite Prevention Week (second full week in April)

April 18–24: Animal Cruelty/Human Violence Awareness Week (third week in April)

April 18–24: National Pet ID Week (third week in April)

April 23–29: National Scoop the Poop Week
Day Celebrations
April 1: April Fool's Day

April 3: Every Day is Tag Day (first Saturday in April)

April 4: Easter

April 6: National Siamese Cat Day

April 8: National Dog Fighting Awareness Day

April 10: National Hug Your Dog Day

April 11: National Pet Day

April 11: Celebrate Shelter Pets Day

April 11: Dog Therapy Appreciation Day

April 19: National Cat Lady Day

April 21: Bulldogs are Beautiful Day

April 22: Earth Day

April 23: National Lost Dog Awareness Day

April 24: World Veterinary Day (last Saturday in April)

April 25: National Pet Parents Day (last Sunday in April)

April 25: World Penguin Day

April 26: National Kids and Pets Day

April 27: National Little Pampered Dog Day

April 28: International Guide Dog Day (last Wednesday in April)

April 30: Hairball Awareness Day (last Friday in April)

April 30: Adopt a Shelter Pet Day

April 30: National Therapy Animal Day
COVID-19 Protocol Update
We are writing to inform you that we are continuing to take the recommended precautions and we are NOT allowing any visitors into the facility. We thank you for your continued understanding and patience. We will do our best to keep you informed. Stay healthy and safe! To prepare for you and your pets visit to RSVH, please visit click on this link here.
April's Quote of the Month
"We may have pets, but when it comes to unconditional love, they are the masters." - Donald L. Hicks, American Writer